Cheerleading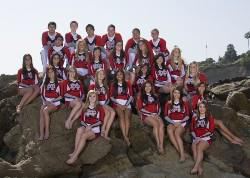 The Team
Cheerleading is a co-ed sport that performs organized routines ranging from one to three minutes utilizing elements of tumbling, dance, jumps, cheers, and stunting. The cheerleaders direct spectators at events to cheer on sports teams at games or matches and compete at cheerleading competitions. Cheerleading is a year-round sport, starting with tryouts in the spring, to year-round practice, to sporting events to cheer at in the fall and winter, and to cheerleading competitions. Cheerleaders practice three to four days a week for about two hours each practice. They also attend separate tumbling sessions. During the school year, cheerleading is usually a five- to six-days-a- week sport. During competition season it can increase to seven days. Cheerleading is very fun and rewarding. Many cheerleaders go on to the college and professional level. Other cheerleaders go on to work for professional cheerleading organizations.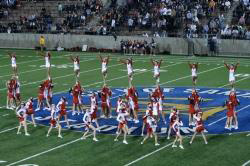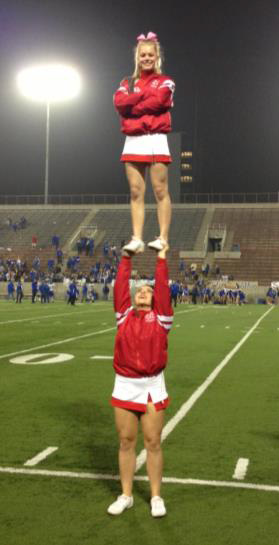 Performances
The cheerleaders cheer and perform at numerous events throughout the year such as, football and basketball games, school rallies, and special events on campus. The school spirit aspect of cheerleading involves cheering, supporting, and "pumping up" the crowd.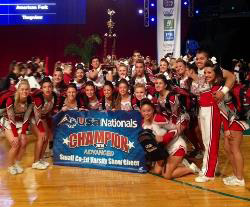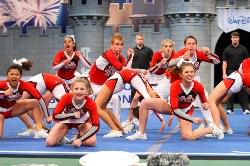 Competitions
In addition to games and special events, the cheerleaders compete at the regional, state, and national level. Its competition aspect makes cheerleading its own sport. There are year-round practices, cheer camps, and competitions throughout the winter. Different cheerleading organizations put on competitions; some of the major ones include state competitions and regional competitions.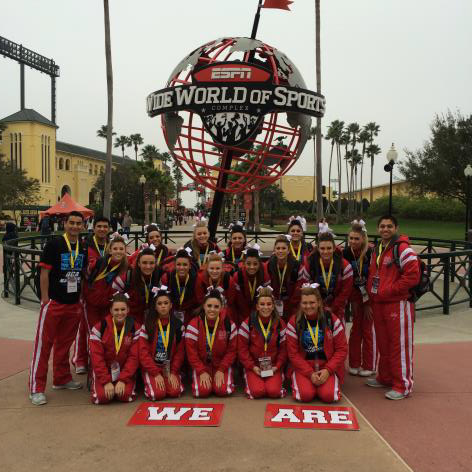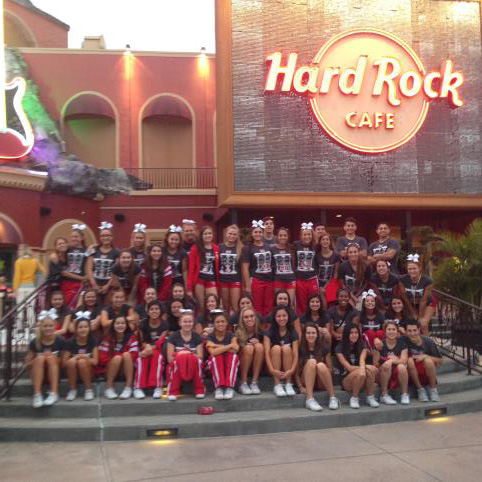 Travel
The cheerleaders travel throughout the year to various events such as cheerleading camp, CIF and state championships for football and basketball, spirit championships and competitions. This year the cheerleaders competed nationally Orlando, Florida.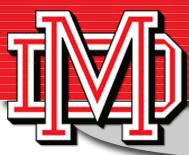 Fees
The cost of all goods used such as uniforms, costumes, practice clothes, etc. are payable by each team member. Travel costs for camps and competitions are additional. Payment plans are available.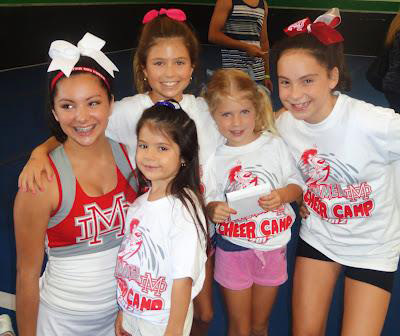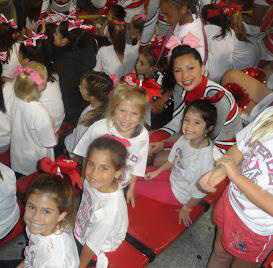 Fundraisers
The Pep Squad hosts many fundraisers including the Father Daughter Dance, Sadie Hawkins Dance and Jr. Pep Squad Clinics held in the summer, fall (football) and spring (basketball) to help raise money for competitions and other miscellaneous costs.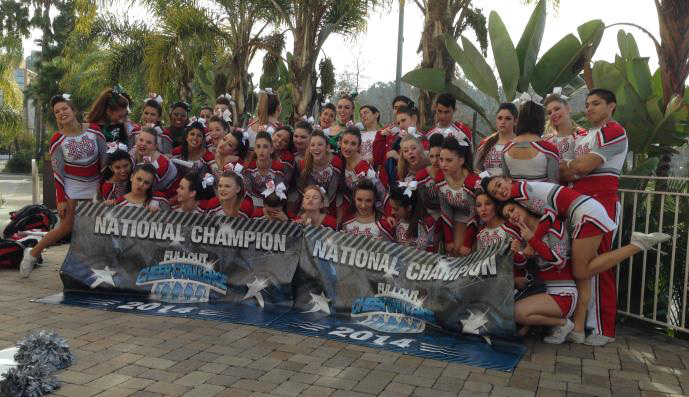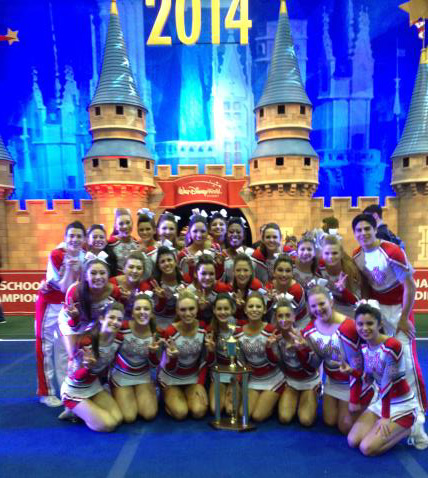 Community Service
The cheerleaders participate in many outreach programs on campus and in the community. The girls have donated time to organizations such as Lion Share, Catholic Worker, American Heart Association, and Pop Warner teams.
Awards
The cheerleaders have carried on a long tradition of outstanding performances at the competitive level. The team has won numerous national titles, regional, and state championships. As a reward for the team's hard work, each member of the varsity team earns a varsity letter given to them at the Pep Squad Banquet at the end of the year.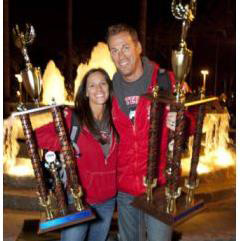 Mater Dei Cheer is under the direction of coaches Jasen Aldridge and DeeDee Aldridge and is part of the Performing Arts Department under the direction of Mr. Patrick Williams.